D'après le blog The Cool Collection, avril 2014 [1]
Le Vésinet : a marvelous city close to Paris and Versailles
Last year, I went to Paris to study an MBA specialized in luxury. For me, it was a long-term dream becoming true. Sometimes, dreams are different from expected and, in their place, unexpected surprises await us, making us incredibly happy. For me living and discovering Le Vésinet was just that : an unexpected but wonderful surprise !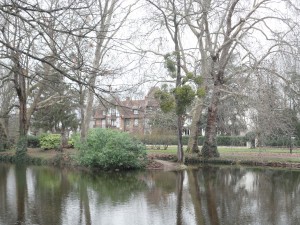 Le Vésinet, Courtesy : The Cool Collections
When I close my eyes I go back with my mind to Le Vésinet and I remain there lying astonished, remembering with joy all its beauty. There are memories that we will always keep in our mind, I'm certain that the ones that I have from Le Vésinet will stay in mine forever. This place has for me all the ingredients that I like: wonderful parks and lakes, greenery, astonishing villas with gardens, flowers and immense trees, calm, an air free from contamination. There is also the Parc des Ibis. In a word : it is just a dream come true.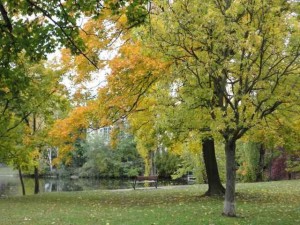 Le Vésinet, Courtesy : The Cool Collections
I will always keep in my mind the long strolls in Le Vésinet, after them I felt so happy and relaxed. This place keeps its charm in every season of the year but I specially like the sunny days of spring, when children play happily in the parks. One of these days is simply perfect for a romantic and pleasant picnic.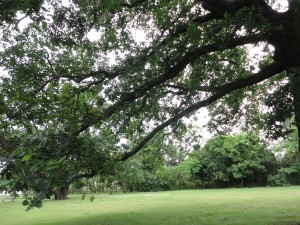 Le Vésinet, Courtesy : The Cool Collections
I am certainly not the only one that have felt under the spell of Le Vésinet, there is a legion of admirers and some great connaisseurs. Among them, there is the président of the Vésinet History Society, Mr. Alain-Marie Foy, who organises for April 5th a visit in bus to discover this enchanting place. I have told all my friends and acquaintances in Paris about it, I would have loved to share this moment with them. I am far away now but my memories keep me thinking about the city.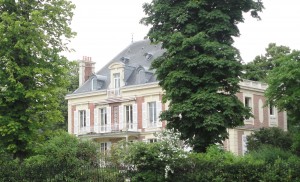 Le Vésinet, Courtesy : The Cool Collections
Having studied and read a lot about luxury, I think that this city has all the ingredients for being considered pure luxury. It is rare and unique. I would have loved Impressionists to paint some of its marvelous views. There were many that painted Seine landscapes, it is a pity not to have Impressionists paintings of Le Vésinet, I'm sure that these painters would had experienced great joy painting there.
Le Vésinet, Courtesy : The Cool Collections
I am curious by nature and I would love to discover the history of Le Vésinet, all its mysteries and stories. Even it is located in France (just about 10 kilometers from Versailles) and not in England, for me Le Vésinet would had been the perfect scenario for a novel of Agatha Christie. Lastly, I have been watching many mystery series based on her books. Why don't emulate Agatha Christie and write a novel located in Le Vésinet ? Is that just a crazy idea that just crossed my mind ?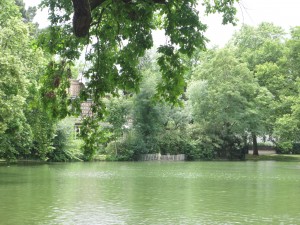 Le Vésinet, Courtesy : The Cool Collections
The first thing I will do to prepare the story is to read all the books that talk about Le Vésinet, such as "Le Vésinet en Chemins" by Mr Alain-Marie Foy, which retraces the history of the streets, the villas, the renowned inhabitants of the city. Writers, painters, musicians and even stars and celebrities from cinema, music hall or sport lived there in the past. People such extraordinary as Joséphine Baker, Jeanne Lanvin, Georges Bizet, Antoine Bourdelle, Julien Carette or Charles De Gaulle, to name but a few. Don't you think they will make extraordinary characters for a novel ?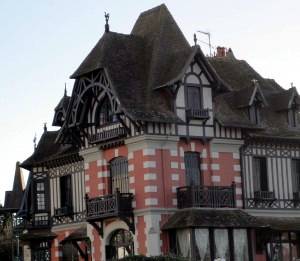 Le Vésinet, Courtesy : The Cool Collections
It was on the verge of the cliff of St Germain-en-Laye that Henri the IInd built a new castle. Later, Henri the lVth designed «stepped» gardens and traced large alleys at Le Vésinet issued from a great circus to emphasize the perspective of its forest. Louis the Xlllth stayed quite often in the new castle and Louis the XlVth was born there.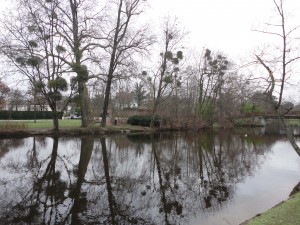 Le Vésinet, Courtesy : The Cool Collections
I can also go back into time and place the story in the reigns of Henri the IV, Louis the XIIIth or Louis XIVth, when Le Vésinet was part of the forest of Yveline which covered all the area surrounding Paris. Then, Le Vésinet was close to the Château of Saint-Germain-en-Laye, where the kings used to spend part of their time. Wouldn't it be the perfect place for them to meet a secret lover ?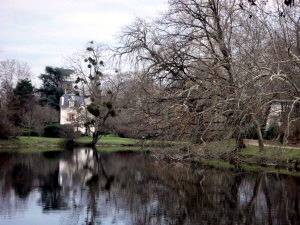 Le Vésinet, Courtesy : The Cool Collections
During the French revolution and the second Empire, the castle was deserted and the ancient castle given to the army. Some time after, Parisians became interested again for it and came back St-Germain-en-Laye, which was partly ruined. When Pereire obtained the concession of the first French railway, he chose, in 1837, the passage from Paris to the forest of Le Vésinet.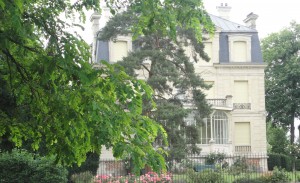 Le Vésinet, Courtesy : The Cool Collections
Alphonse Pallu was the creator of Le Vésinet. He kept the historical outlook while creating in a very short time a quite original landscape. It was from 1856 to 1860 that the park of Le Vésinet was drawn by the count de Choulot. It was then that the first houses and Ste Marguerite's church were constructed and the roads and alleys, its rivulets and lakes created.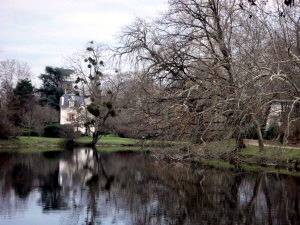 Le Vésinet, Courtesy : The Cool Collections
Their plans can still be very clearly seen. The wooded section is very thick, there are transitions done by remarkable landscaped links – swathes of lawn, lakes, islands and rivers, and great avenues bordered with trees. As you walk through the park formed by this town, you never notice any breaks, imbalances, or lack of harmony. Floral displays are perfectly integrated. They both look natural and sophisticated (in the harmonies of the colors, the volumes, and the design of the plants). The floral arrangements are designed like impressionist paintings.
In a word : a precious pearl of harmony and beauty.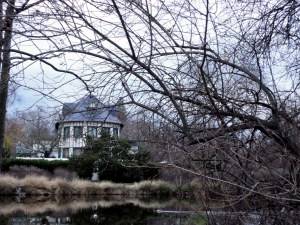 Le Vésinet, Courtesy : The Cool Collections
The inhabitants, who decided to live there after accepting the « cahier des charges » (a strict guide-line) soon realized that they were building a new way of life. They then decided to establish a city but it was not until 1875 that Le Vésinet became a city. There is a set of rules which remains in place today, stating the guide-lines which tire land buyers had agree in order to preserve unique setting of Le Vésinet. These rules led to Le Vésinet to be classified in the Historic Sites Inventory.
****
[1] Ce Blog étant parfois contaminé par des liens peu sûrs, nous en présentons ici la copie « aseptisée » d'une page consacrée au Vésinet (courtesy : the cool collections).
---
Société d'Histoire du Vésinet, 2014 - www.histoire-vesinet.org